Press Cuttings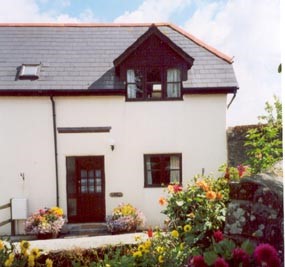 The Trevalgas Cottages' complex, where Dairy Cottage are situated,
featured in the following editorial:
"Trevalgas Cottages: Peace without Isolation"
"Top Surf Spots in Britain"
 "BUDE.  Often overlooked, Bude has great surf spots, bars, and restaurants, and has been a mecca for British surfers since the sixties."
The Independent Home News Pages 27.7.04
"While cheap flights from Luton or Stansted can get us to exotic destinations, the traveling can also be quite wearisome. There's the hassle of getting to the airport, high parking costs, a lot of queuing and hanging around, the risk of delays, indifferent food, etc. And while the flights may be cheap, there's no escaping the airport taxes and fuel surcharge, plus high costs of accommodation, particularly where a family is involved. The net result is that the benefit of a holiday or break has evaporated by the time you get back home.
One alternative to the overseas package holiday is a self-catering cottage – and it doesn't have to be just swapping one kitchen sink for another. There is a small complex near Bude called Trevalgas Cottages, which has much to commend it, and being in North Cornwall, it's much easier to get to than places further southwest – and it's also handy for exploring the quieter parts of North Devon too. Here there is peace without isolation as the complex is about a mile and a half from Bude town centre, glorious sandy beaches, rugged cliffs, the SW coastal path and superb countryside – yet many of the locals do not even know that the cottages are there – tucked in a quiet hollow in the rolling hills.
It's an ideal place where one can switch off from the hectic pace of life – and recharge ones' batteries. With plenty of space to relax, and enjoy the colourful well-tended gardens, there's also a wonderful heated indoor pool so no need to worry if the sun doesn't shine – and the cottages themselves provide home-from-home comforts, including a dishwasher in the larger units. And while they all have fully fitted and well-equipped kitchens, and barbecues, it doesn't have to be cooking all the time as there are dozens of good value places to eat out.
Although you may be tempted to never leave this peaceful setting, the unspoiled countryside offers plenty of walks, including the coastal path, and Bude Marshes where there's a chance to watch the wildlife in the nature reserve, or just unwind and enjoy the peaceful surroundings.
Bude has its own links golf course, and stables offering horse riding along miles of sandy beaches at low tide. If you are more adventurous, then drop into the town's adventure centre and sign up for an afternoon's climbing or abseiling course on the folded fault lined cliffs, or hire a full sized surf board, wet suit plus a couple of hours tuition.
Alternatively hire some bikes locally, with trailer bikes for children, and enjoy one of the cycle paths in the area – along the Tamar Valley, for example, or on the old Bodmin to Padstow railway track.
Bude is close to many gardens open to the public and is not far away from the Eden Project. Jonathan Ball (its Cornish architect) is already planning the 'Great Atlantic Way' a new visionary project to help the regeneration and preservation of north Cornwall and enhance the experience of visitors to thirty miles of coastline from Bude to Newquay.
You can bring your dog along if you need, and with all-inclusive pricing, beds made up for your arrival, and some bargains for under-occupancy to make even the larger cottages affordable for smaller groups, a short break will feel longer and more relaxing at Trevalgas".